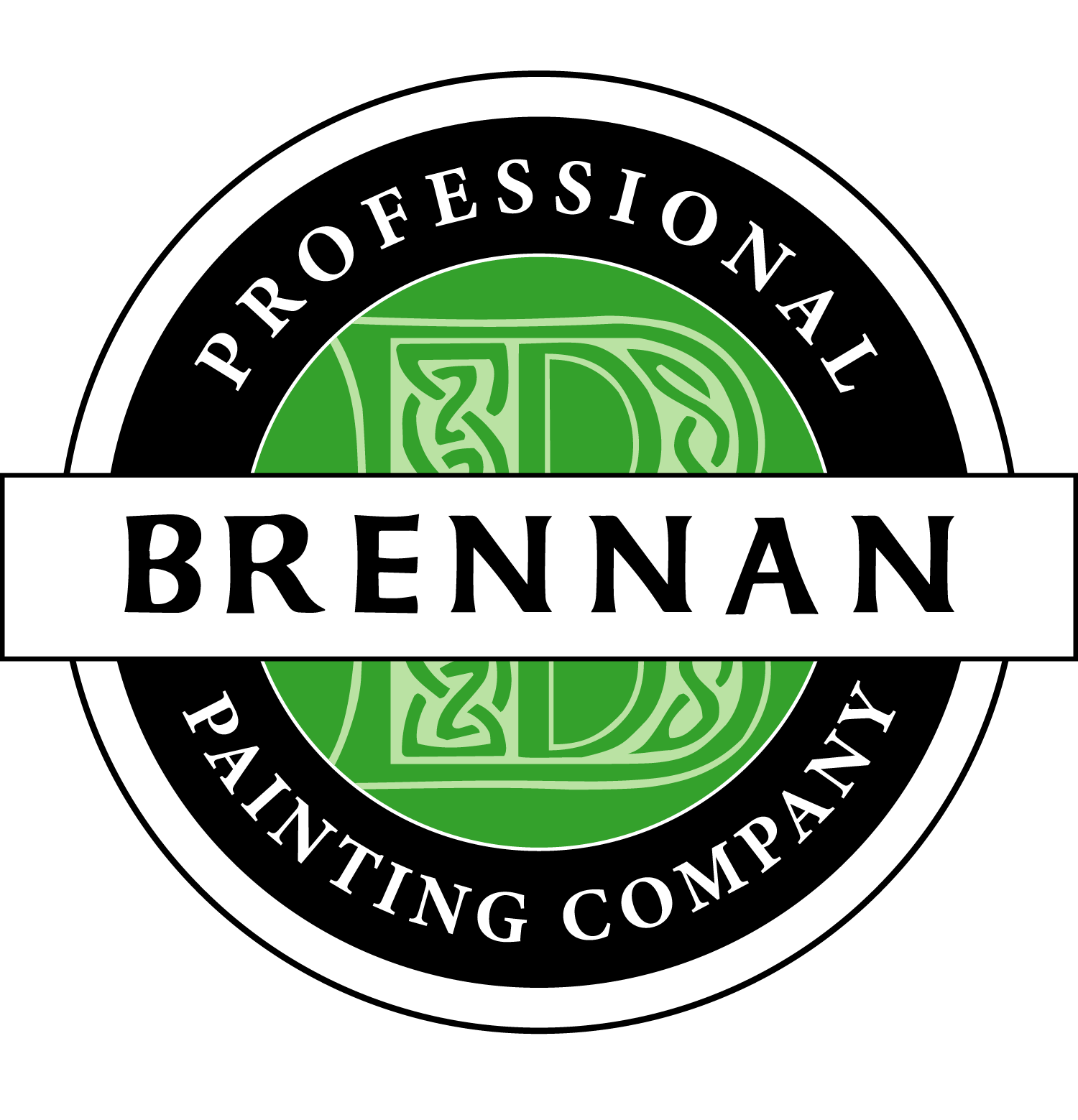 High Quality Residential & Commercial Painting Since 2005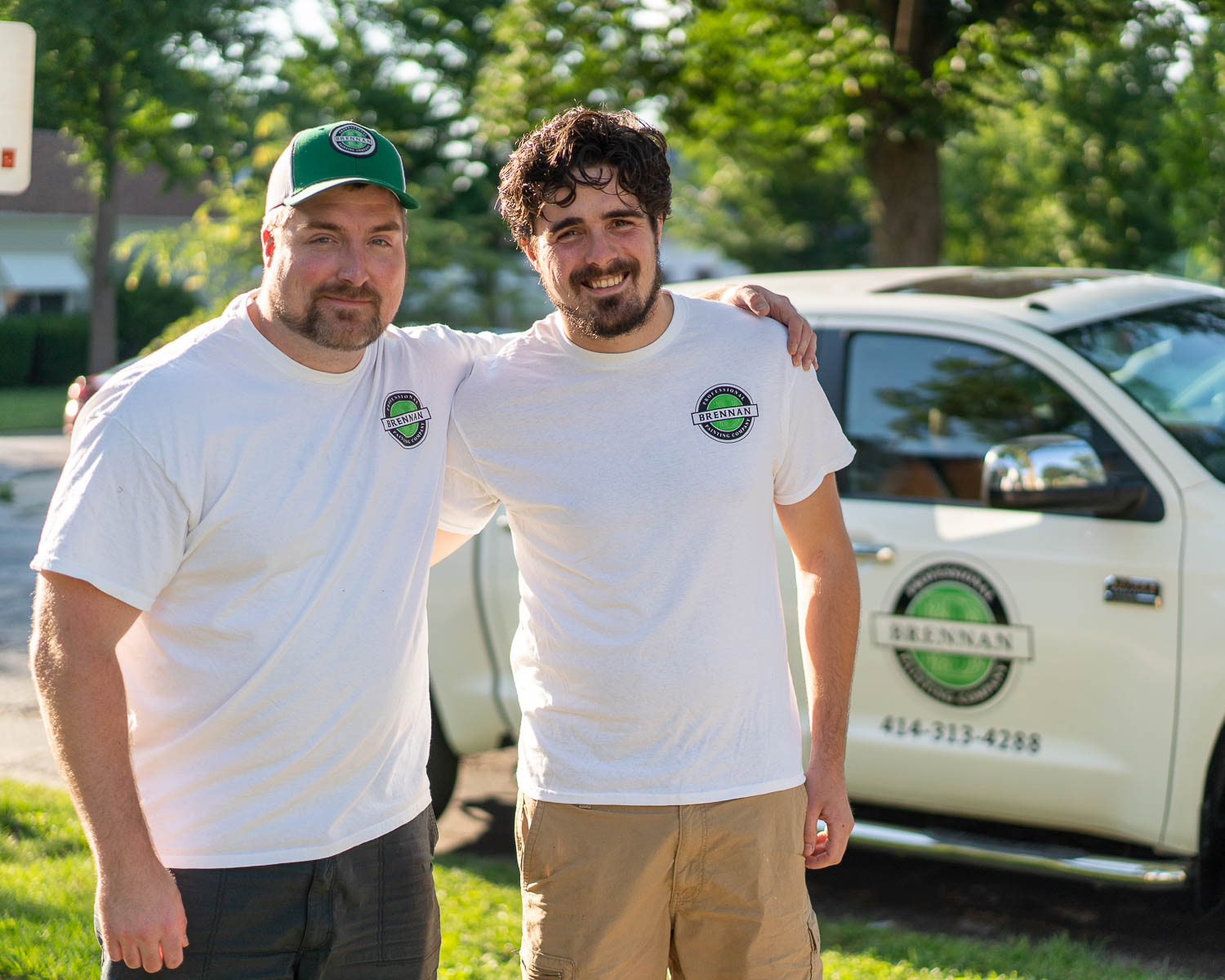 Tim (left) and John (right) Brennan
Having attended St. Jude and Marquette University High School, owner Tim Brennan grew up and has been an active member in the community. Upon graduating high school and entering business school at Carthage college, he began running his painting company in 2005. 
Starting and eventually specializing in old homes, he grew his business to the point of becoming a leader for premier professional painting services in the greater Milwaukee area. 
At Brennan Painting we take the guess work out of trying to find a trustworthy painter by providing excellent service and quality every time that you work with us.
We view our clients as partners and pride ourselves in fostering relationships by standing behind our work. We want to work with you today and in years to come. Simply stated, we want to be your painters for life!
Brennan Painting strives to foster long-term partnerships with our customers by providing them with the highest-quality painting services, transparent & accesible customer care and long-term confidence through our partnership in your projects.
We believe in the power of relationships, and we want to be the one you turn to when you need help with your painting needs, both for the first project we do together to the next…We strive to provide the best service possible and make sure that our customers are happy with our work so that the painting experience feels as fresh as it looks. 
Brennan Painting is built on the following values:
-Integrity
-Respect for our employees and customers
-Passion for what we do
-Commitment to excellence
The Brennan Painting Backstory
The beginning of Tim Brennan's painting career can be traced back to his childhood, when he would work alongside his uncle, who is a handyman.
As a young teenager, he spent his summers doing odd jobs for neighbors and family friends. This continued every summer until his senior year at Marquette University High School when a track coach recognized Tim's leadership abilities, drive and discipline, and recommended him for a management position at a national painting franchise. After only one summer running a crew, Tim's customer reviews caught the eyes of upper management and he was offered his own franchise.
Tim's first year running a franchise as a business school freshman at Carthage college was as hard as you could imagine – working 100 hour weeks without a profit and trying to manage burned out employees – but he was fueled by his commitment to his business, the promises he made to his customers and his desire to grow the company in an slow, steady, and honest way.
Due to his perseverance, he survived his first year as a franchise owner. However, Tim quickly became disheartened without the ability to build a brand that reflected his own high standards, customer-first mentality and lifetime value, as other franchisee owners with different philosophies shared the same company name – but didn't necessarily share the same values.
And thus, Brennan Painting was born. Tim's brother John joined the Brennan Painting ranks to form a family-operated business. Not only did he get to work alongside one of his best friends, but a man who shared the same principles of honesty, integrity, and focus on customer satisfaction and retention – someone Tim could trust to help run the business as it was his own.
Fast forward to today and the business has grown and evolved – with a reputation that speaks for itself and sets Brennan Painting apart from its competitors. A commitment to integrity and fostering long-term relationships with customers and employees has been a recipe for success that allows the company to continue to thrive.
Looking forward to what the future holds, Tim has learned from dedicating his life to his business to stick to what you are best at and never stop honing your craft, stay true to yourself and your values, and don't stop until you have fulfilled your promises to your workers and customers.
Tim still resides in Wauwatosa today with his wife Holly, daughter Sloan and dog Duke, spending what free-time he has powerlifting, playing guitar, fishing and practicing Spanish.